Omega sliding roofs


A Versus sliding roof can be recognized by the patented red Omega folding plates. Choose from our extended range of aluminium rails and combine with the other Versus parts.
Curtainsider roofs
The Versus sliding roofs make child's play of the loading and unloading of long merchandise. Transport companies can choose between a traditional bottom-front sliding roof or they can choose the Versus TWIN – both sided- sliding roof. Also for customs sealed transport – TIR – Versus has developed their very own patented solution; an easy and fast way passed customs, with a completely secured cargo.
Versus listens to the trucker. We believe that safety, ergonomics and modern trucks and trailers should go hand in hand. That's why Versus created the TRIKE system. The innovative Versus curtainsider roofs are equipped with the patented TRIKE rollers, and make it child's play to open a trailer! The TRIKE rollers have an extra horizontal roller, made of steel, that ensures easy sliding and prevents the curtain from blocking. In comparison to other systems, the vertical plastic rollers – regardless the tension of the curtainsider – can't get damaged or deformed: our active contribution to a better road safety. For each type of vehicle and for each length, we offer the right TRIKE rail.
TRIKE lightens your job every day! Dragging and pulling belongs to the past!
Omega folding plates
The patented omega shaped red folding plates bend automatically up when opening the roof. The omega shape is limited elastic and compressible, which makes the folding plate as good as unbreakable. They are offered in no less than 6 different lengths, this makes all combinations possible. The folding plates are easy to assemble in the grooves of the roof sticks. A Versus sliding roof fits on various aluminium profiles, which enables endless combinations.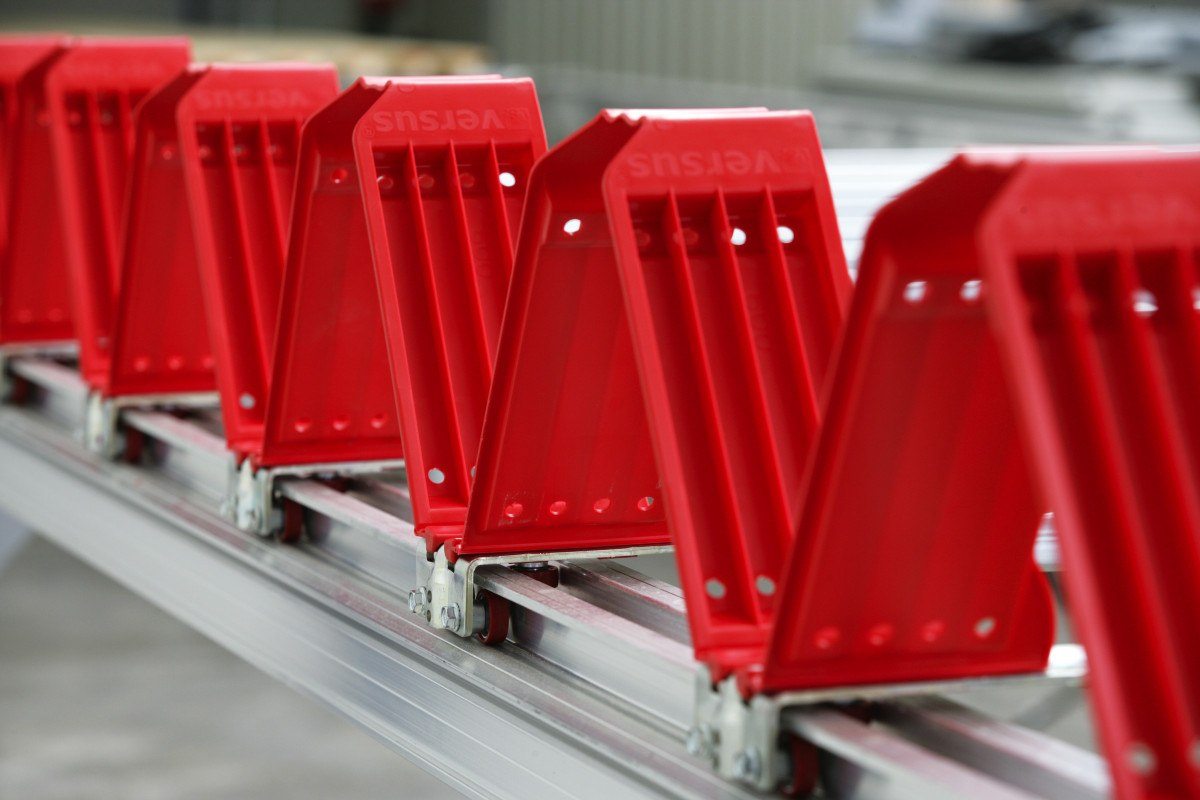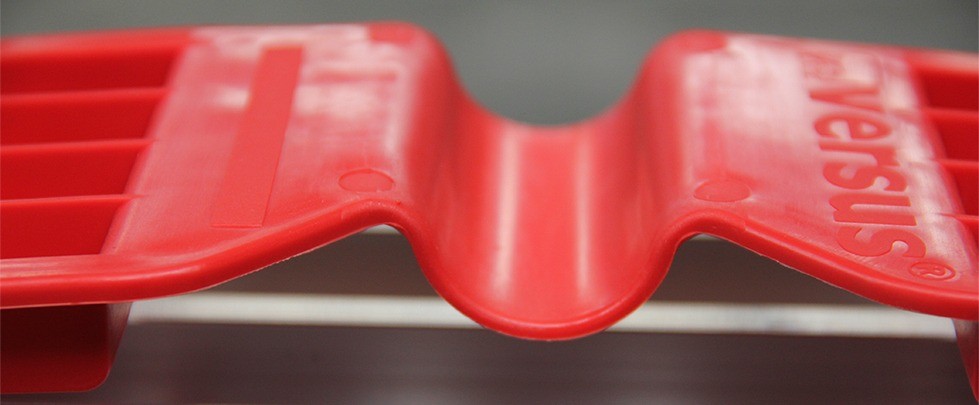 Fixed roofs
It's possible to assemble a fixed roof on all our aluminium profiles.
The assembly depends on the rail type:
• Assembling with monobolts: the roof sticks of a fixed roof get riveted on the alu profile.
• Screwed assembly: the roof sticks get screwed against the alu profile, through nut plates and bolts.
Carapax
Your trailers are probably already reinforced with all kinds of webbings, wires or even steel bars. No more horrible accidents caused by trailers losing their loading on the roadway! The composite reinforced cover works like the Carapax of a turtle over your trailer top. It helps to strengthen the superstructure of the trailers, in order to meet with the new EN 12642XL regulation. This standard has forced every trailer builder and parts manufacturer to develop new and better solutions to create an even stronger and safer trailer. The carapax roof curtain is recognizable on the inside by the diagonal line structure. More info and pictures about Carapax: Carapax
Our TRIKE rails
One type of sliding roof for all TRIKE rails. Choose the rail most suitable for your trailer.